Volunteer Position: Client Liaison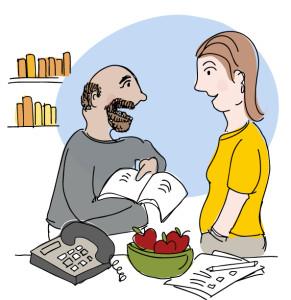 The Catherine White Holman Wellness Centre (CWHWC) is a holistic health care centre serving transgender and gender-diverse communities. It operates on a volunteer basis and works within an anti-oppressive social justice framework. At the CWHWC, we aim to provide low-barrier wellness services to trans and gender diverse people in a way that is respectful and celebratory of clients' identity and self-expression.
Position: Client Liaison
Description
The Catherine White Holman Wellness Centre is seeking 2-3 volunteer Client Liaisons for a time commitment of two clinic days per month, (approximately 7-8 hours per month on one Sunday and one Monday evening per month).
The CL orients clients to resources and events (art group, community kitchen, upcoming yoga classes), facilitates conversations and activities, helps create an atmosphere of comfort and fun, while building community and capacity with clients upon arrival and in the wait-room. The CL is an essential part of creating an inviting atmosphere in what is typically a nerve racking and stressful place – the waiting room!
The CWHWC is strongly committed to equity and diversity. We especially welcome applications from trans* women and individuals on the transfeminine spectrum, people of colour and those who identify as visible minorities, people of Aboriginal ancestry, GLBTQ2+ applicants, and others with the skills and knowledge to productively engage with diverse communities. All qualified candidates are encouraged to apply.
Reporting: The Client Liaison reports directly to the CWHWC Organizers or the Volunteer Coordinator. The Volunteer Coordinator is available to address questions or concerns either in lieu of or in the absence of an official organizer.
Roles and Responsibilities
Welcome clients in waiting room space
Visit with clients in waiting room setting during clinic hours
Arrange and take down waiting room space before and after clinic
Co-ordinate food and drinks for each clinic
A very strong commitment to promoting the health of trans communities and upholding our statement of Collective Ethics
Provide flexible, on-going support to clients and staff during clinic hours
Required Experience and Competencies
Lived experience and/or working knowledge of the health needs of trans and gender-diverse communities
Training and practice doing active listening
Friendly and sensitive to interpersonal and group dynamics
Strong understanding of client confidentiality
Comfort initiating conversation with new people
Excellent communication skills
Experience navigating complex boundaries in a health or service oriented position
Ability to use professional conduct in an informal role
Posting date: November 17th, 2015
Position closing date: January 1st, 2016
Position start date: January 31st, 2016
All CWHWC volunteers are expected to commit to a minimum one-year volunteer term.
Please send a cover letter and resume (attn: Selection Committee re: Client Liaison) to volunteer@cwhwc.com by January 1st, 2016.