Phasing Out Medical Services at CWHWC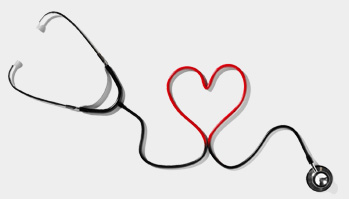 For a short, easy to read post with the same info, please click here.
Dear Catherine White Holman Wellness Centre (CWHWC) community members,
At the CWHWC, we are now in our fifth year of providing holistic health care on a volunteer basis to trans communities. Our team is grateful for the many people who have helped the Centre get to where we are, including you, our clients, who make the clinic experience what it is.
We are writing to share the news of some changes at the CWHWC that will happen over the next 6 months. 
What is going to change at CWHWC?
After much careful consideration among our volunteers, our team has made the decision to begin to phase out medical services (doctor care) at the CWHWC.  
As an entirely volunteer-run clinic, we have had ongoing challenges in maintaining volunteer medical staff that are able to meet the needs of our clients. We have also found running a clinic every two weeks has made it difficult to provide truly holistic and continuous medical care for our clients.
While we phase out doctor care, our goal is to help support clients to connect with safe and supportive primary care services (basic health care services from doctors and/or nurse practitioners) as close to home as possible.  
To assist clients we have created CWHWC Resource Worker Roles, [Carsen, Nesa, Lauren], to help make these connections. We will also work in collaboration with Trans Care BC (http://www.phsa.ca/our-services/programs-services/trans-care-bc) to identify potential providers.
What will CWHWC look like as this change happens?
As is true for many non-profit societies, our wellness centre has grown and changed over this time, and we'll continue to grow and change as our community's needs and capacity evolves. CWHWC will continue to run as a holistic wellness centre. 
We know that our communities often face barriers to vital things like a sense of connectedness, food security, education, and human rights. We will continue to offer services that strive to meet these needs.
We have plans in the works to develop ongoing peer supports and provide services that are not widely available at no-cost, including legal advice, counseling, and nutrition support.  We are hoping to also re-introduce some services we have had available in the past, including massage and acupuncture.
What services will still be available at CWHWC?
doctor services will continue until at least June 2017

nursing services, including hormone information and support, sexual health care education and screening, cervical cancer screening, injection teachings, and pre-and post-op care and teaching

drop-in counseling services

drop-in peer space

free legal advice

free nutrition support services

bi-monthly community kitchen at BYRC
What can I expect as a CWHWC client?
If you have accessed doctor care at the CWHWC in the past two years, we will be reaching out to you to have a conversation about whether you have access to gender-affirming care in your area.
If you have ongoing, active health needs and have been seeing us regularly, we will continue to see you until it is appropriate to transition your care elsewhere.
If you have an upcoming surgery we will ensure that you have pre and post-operative care.
Who can I talk to if I have further questions about this change?
Resource workers are available specifically to address clients' needs around this transition. Please email resource.cwhwc@gmail.com.  You can also email contactus@cwhwc.com with any questions.
Our staff is available in person to answer questions at our next clinic: Monday January 23, from 6-9 pm.  We will continue to post any updates to our webpage and social media pages.
If you are in crisis, please use the following services:
The

BC Crisis Centre

:

1-800-784-2433 (phone and online chat options)

Trans Life Line Canada

:

1-877-330-6366 (toll free crisis line staffed by trans and gender diverse volunteers)

S.A.F.E.R (counselling and support to people living in Vancouver who are feeling suicidal and to those who have attempted suicide) (604) 875-4794
The process of changing health care providers raises some concern for me – what support is available to help find a supportive new care health care provider?
We at CWHWC acknowledge that anxiety and concerns may arise from receiving this news. We are committed to providing support and to being as transparent as we can during this shift.
The clinic will continue to operate with resource workers and other support staff who can work with you to access ongoing safe and supportive care. If you are concerned about finding a care provider or if a provider is not a good fit for you, we would aim to arrange a one-on-one conversation with you as needed to provide support.
Please don't hesitate to get in touch with us if you have any questions at all. We are committed to connecting all of our clients to safe, supportive care.
Sincerely,
Catherine White Holman Wellness Centre