CWHWC is expanding our volunteer team!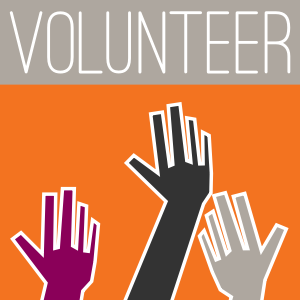 We're looking for a Volunteer Counsellor.  Please apply to contactus@cwhwc.com by August 21.
The Catherine White Holman Wellness Centre (CWHWC) is a holistic health care centre serving transgender and gender-diverse communities. It operates on a volunteer basis and works within an anti-oppressive social justice framework. At the CWHWC, we aim to provide low-barrier wellness services to trans and gender diverse people in a way that is respectful and celebratory of clients' identity and self-expression.
Volunteer Job Posting: Volunteer Counsellor
Description
Catherine White Holman Wellness Centre is seeking applicants for the position of counsellor. We are looking for a Registered Clinical Counsellor or MSW level counsellor with experience working with trans* and gender diverse clients or lived experience as a trans* or gender diverse person. We are looking for counsellors with experience in collaborative practice, who operate from a client driven, anti-oppressive, trauma informed, strength based, and social justice framework. The successful applicant will have knowledge and experience working with individuals experiencing suicidality, trauma, and the diverse issues facing gender variant and trans* persons (such as substance misuse, poverty and marginalization). Counsellors are expected to utilize and have experience with multiple therapeutic approaches, depending on the needs of the client, as well as knowledge of relevant BC legislation and systems of service.
Our work is short-term. Counsellors must participate in individual and group supervision, hold active registration with the BC Association of Clinical Counsellors or the BC College of Social Workers or the Canadian Counselling and Psychotherapy Association and hold appropriate insurance for practice. We ask all our team members to commit to at least one year and ideally commit to two clinics per month (total of 6-8 hours per month) plus one clinical supervision meeting every two months. Individual supervision is arranged as needed.
We encourage applications from qualified people with lived experience and/or experience working with transgender and gender-diverse people or those with a strong interest in and commitment to serving this community. The CWHWC is strongly committed to equity and diversity. We especially welcome applications from trans* women and individuals on the transfeminine spectrum, people of colour and those who identify as visible minorities, people of Aboriginal ancestry, GLBTQ2+ applicants, and others with the skills and knowledge to productively engage with diverse communities. All qualified candidates are encouraged to apply.
Reporting: This position reports to the counselling supervisor and to the organizer team via the organizing team liaison.
Preferrred Skills:
Knowledge and experience pertaining to counselling trans* and gender diverse people
Knowledge and experience practicing within an anti-oppressive and trauma-informed framework
Strong interpersonal and interdisciplinary skills
Collaborative and collegial approach
Comfort with self-reflection and continued learning in the context of formal clinical supervision
Posting date: July 3, 2015
Closing date: August 21, 2015
Position start date: September 2015
All CWHWC volunteers are expected to commit to a minimum one-year volunteer term.
Please send letter of interest and resume (attn: Selection Committee) to contactus@cwhwc.com.