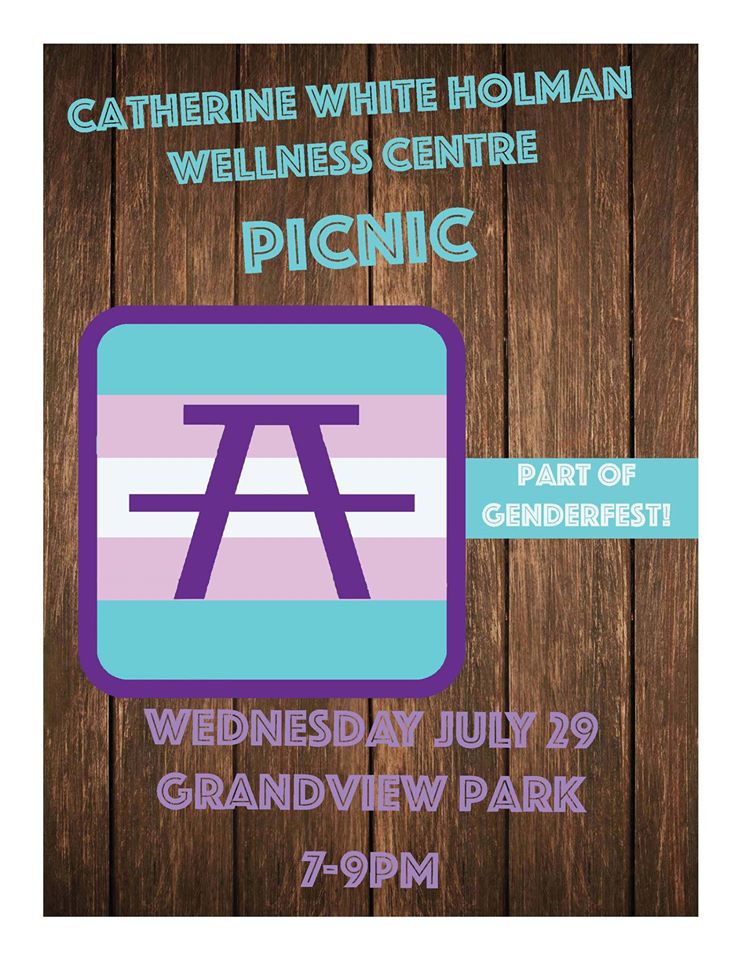 Summer 2016 crept up out of nowhere. And it called loudly for a picnic for all trans and gender diverse people and our allies. With frisbees! And croquet! And bodies sprawled on blankets under a big shady tree! Stuffing our faces with snacks!
The volunteers over at the Catherine White Holman Wellness Centre want to make it happen.
And it won't be as fun without YOU! So… See you there?
Wednesday July 27
Grandview Park
7-9pm
Find it on Facebook at:
https://www.facebook.com/events/163061960773802