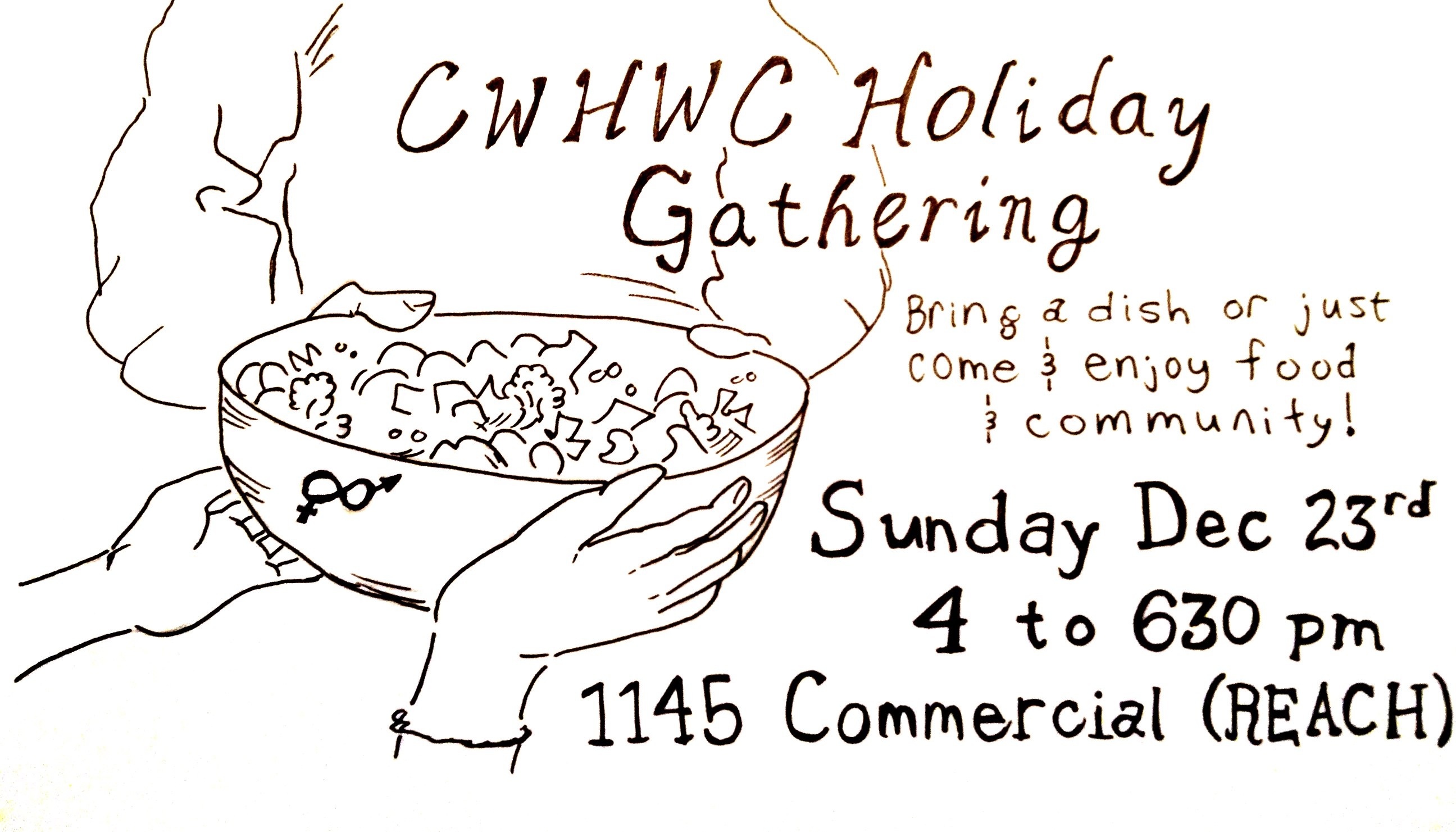 Our clients and volunteers are invited to join us for a Holiday Gathering following our clinic on…
Sunday December 23rd.
The party will take place from 4 to 6:30ish in the basement of Reach.
We will provide dinner, but if you like to cook or bake, feel free to bring something to share. We will also have ingredients available so that we can cook together.
RSVP to shantel@cwhwc.com and you'll get a goody-bag!
Even if you don't RSVP, you are still welcome to join us 🙂