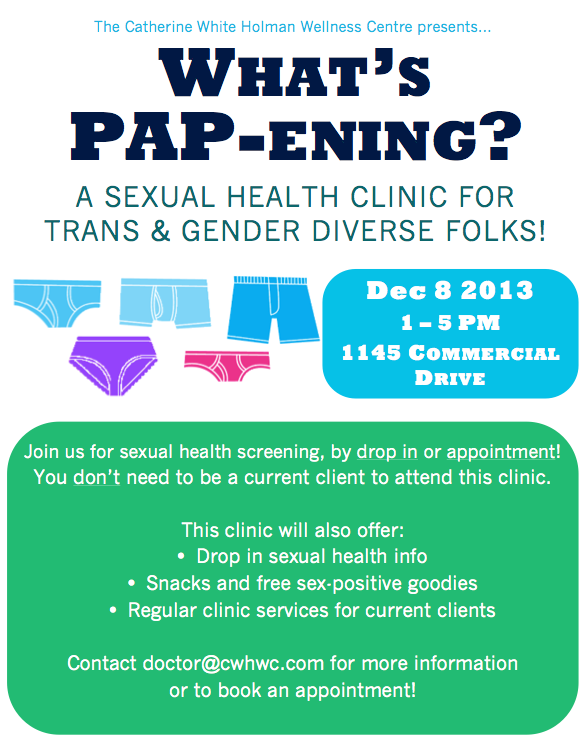 What's PAPening – a sexual health clinic for trans and gender diverse people – is back! Paps are an important part of screening for cervical cancer.
If you have a cervix, you may need a pap, regardless of:
who you get down with,
how often you get it on,
what kind of sex you have,
whether you've had a hysterectomy, or
whether your cervix was surgically created.
To learn more, visit checkitoutguys.ca or send your question to doctor@cwhwc.com.
…And pap's not all! We're here to do any kind of sexual health screening. That includes prostate exams, STI/HIV/Hep C testing, and pelvic exams.