CWHWC welcomes barbara findlay!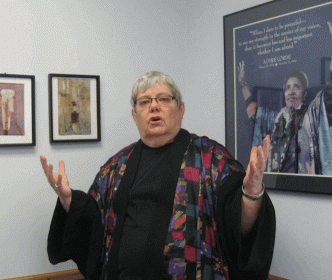 We are excited to announce that lawyer barbara findlay, QC will be joining us for our Monday night clinics, starting March 25!
barbara will be available to chat with clients on a drop-in basis about any legal questions they have. She can also notarize documents as part of the identification change process. Like all of our services, barbara's services at the clinic will be free of charge.
barbara is a lesbian feminist lawyer committed to making the law work for all of us. For her, this means everything from helping someone prepare their will, to fighting ground breaking equality rights cases, to drafting donor insemination agreements for couples planning a child by assisted insemination. It also means grassroots advocacy and legal education: knowledge is power.